Architecture Patterns for FAIR-Enabling Services
I've been trying to grok architecture patterns as presented by Percival and Gregory1 to support domain-driven design and event-driven microservices with Python. I hope you find the diagram below useful.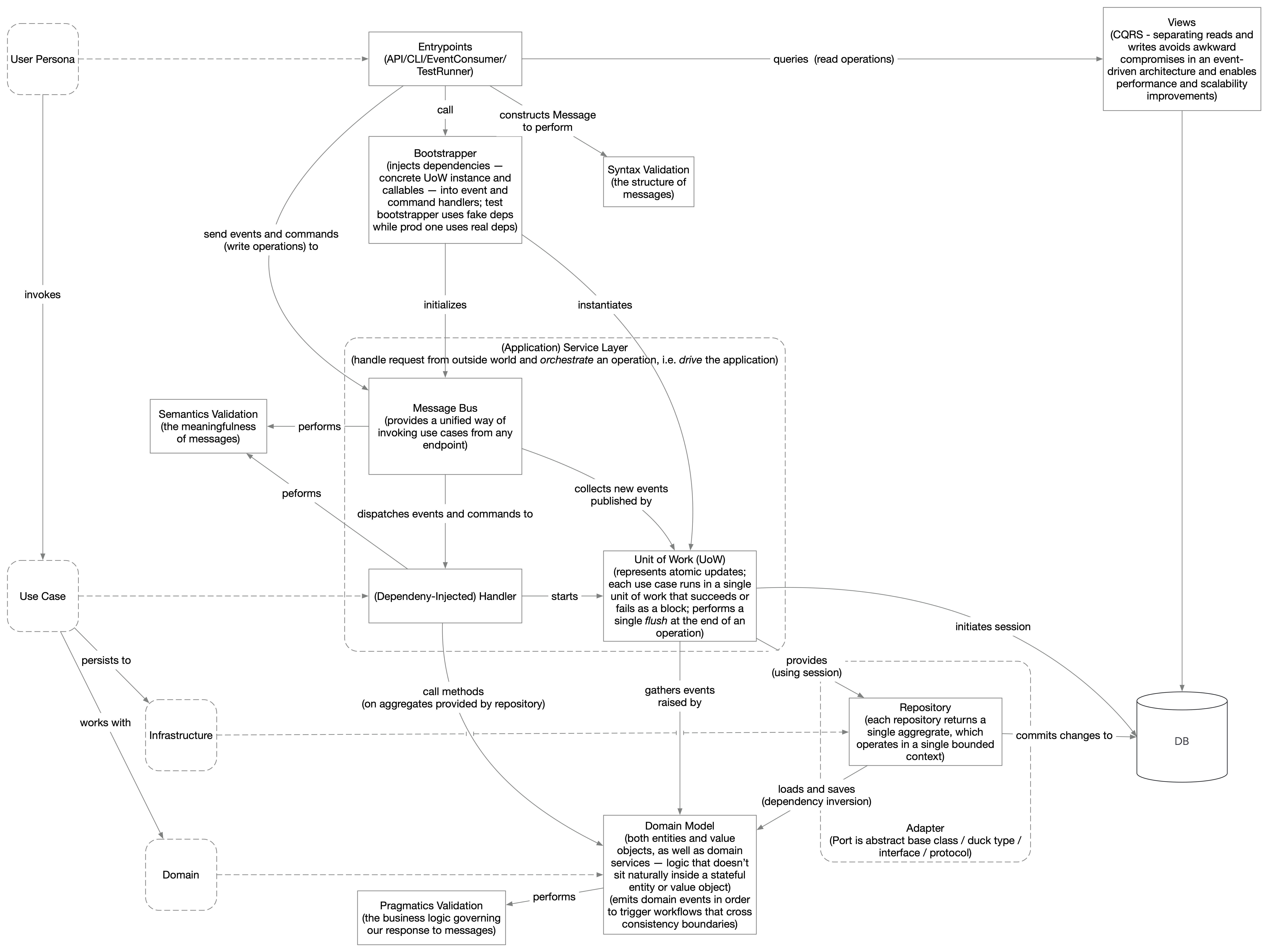 A microservices approach seems apt for FAIR-enabling services that need to be composed, flexibly, for any given research artifact's digital lifecycle. Consider these services:
Consider how you may want to swap one technology choice for a given FAIR-enabling service with another choice, at any time, as part of evolving FAIR infrastructure to which you connect in order to collaborate on and publish / share research artifacts.