A FAIR Digital Object - Inching up the Hourglass
Whether deliberate1 or inevitable2, the hourglass architecture of the Internet supports a great diversity of applications implemented using a great diversity of supporting services: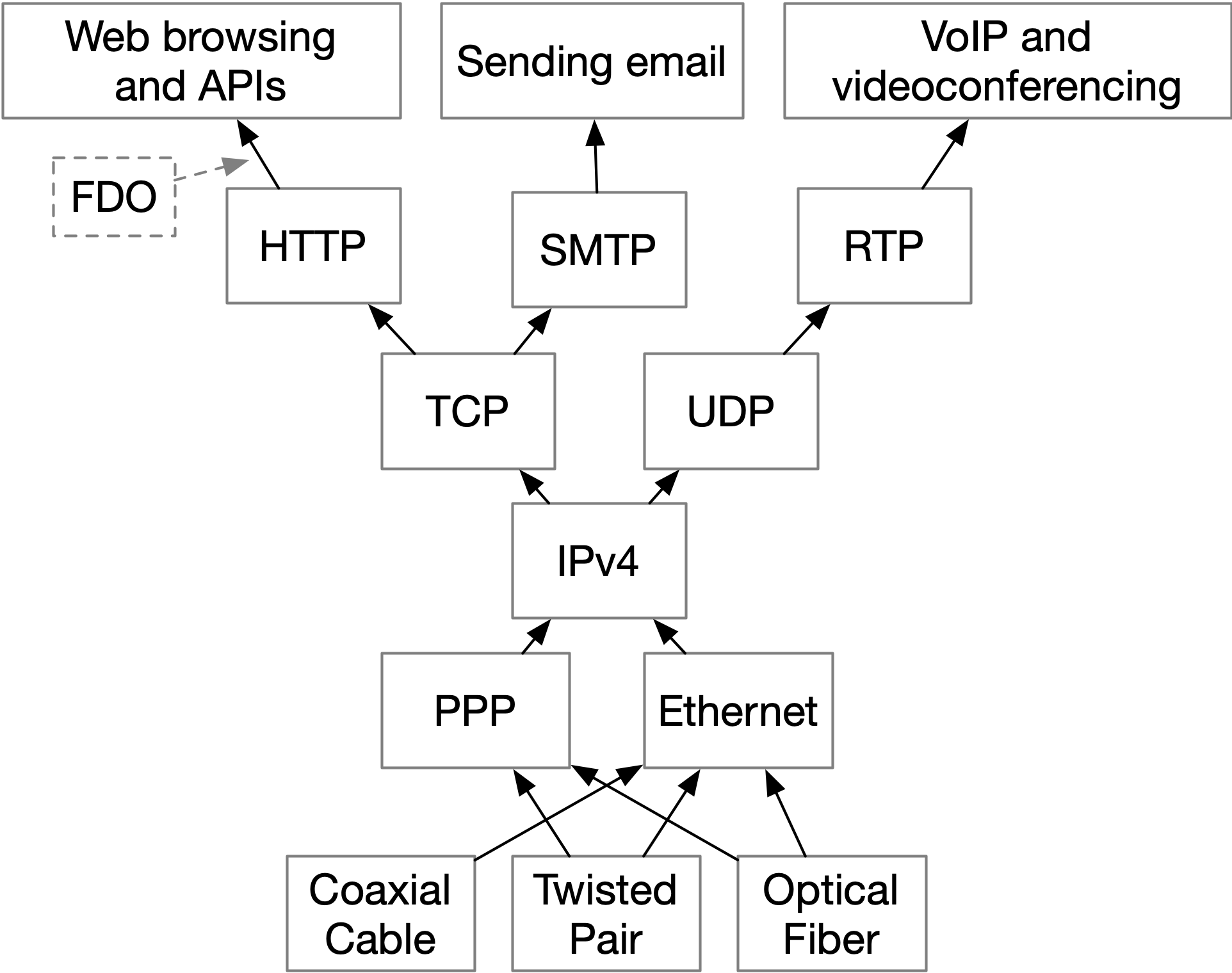 Could there be a minimal "spanning layer" protocol for FAIR-principled3 applications and services? The FAIR Digital Object (FDO) has emerged as a conceptual nexus for consideration of such a protocol.
There is a working draft online for an FDO framework.4 In it, an identifier resolves to a digital object (byte sequence) by default, but one may also request a so-called identifier record. This record would certainly support – via a simple qualified reference – the operation of accessing the identified object's value-obvious situational information, i.e. the raw byte sequence. Crucially, the identifier record would also support – again, via simple qualified references – operations to access methodological (still value-obvious to certain consumers) and more philosophical (epistemic, ontological, axiological – value typically not obvious) information: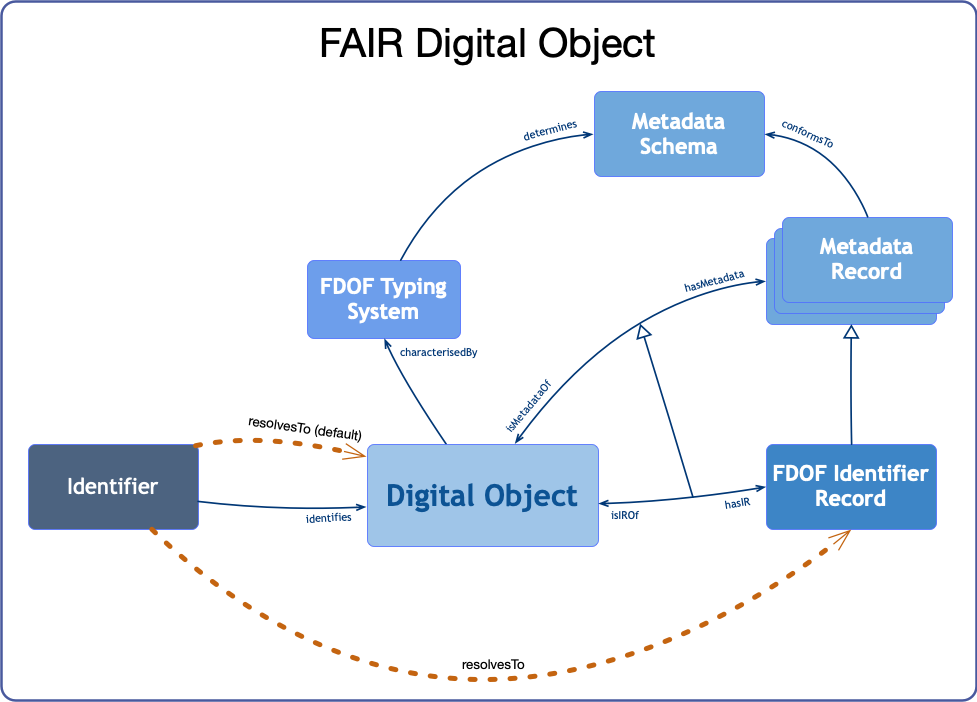 Subscribe
to get short notes like this on Machine-Centric Science delivered to your email.